Licence plate theft
Link to another interesting article on this topic focussing on the identity theft angle: http://www.notmycar.co.uk/
To combat 'cloning' and other crimes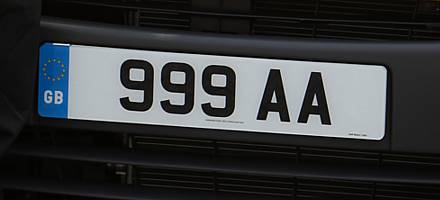 If the number plates are stolen from your car you should report it straight away – you might start receiving parking fines, speeding fines or worse as number plates are used to disguise the identity of cars used in a wide range of crimes.
Number plate theft is a big problem – rates have more than doubled in the last five years and there were at least 40,000 cases last year. Thefts from cars are significantly under-reported.
According to the DVLA Stolen plates are used by criminals to:
Change the identity of stolen cars so they can be sold
Disguise cars used in activities like ram-raiding or driving from petrol stations without paying
Evade congestion charges, parking and speeding fines
If your plates are stolen
Contact the Police immediately.
It may seem trivial at the time but it's no fun if you subsequently start receiving fixed penalty notices or are suspected of committing crimes yourself.
New standards
Number plate manufacturers, DVLA and others have developed a voluntary standard for theft resistant number plates.
Plates that meet the standard will resist known attack methods for a minimum of three minutes and can be expected to cost around twice the price of normal plates.
Suppliers
If you're in the process of buying a new car ask the dealer to fit theft resistant number plates when the car is first registered.
There are two main aftermarket suppliers with a small but growing network of agents across the country:
Benefits
Fewer motorists facing fines for crimes they didn't commit
Fewer motorists innocently buying cars that turn out to be stolen
Reduced incidents of fuel theft